karen zethmayr (hilary's mom)
collaborated with hilary on the Sacred Spaces installation, creating this design for Embodying Space.
the image shows the four corners of the sagittal plane – a golden rectangle.
you can order this image in blues or oranges printed onto all manner of t-shirt, jacket, or mug.
there's even a thong. enjoy!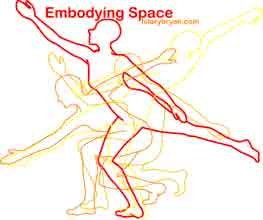 click image